We specialize in Bedrooms, Kitchens, Pantries, Entry Halls, Laundry Rooms, Basements and Garage Storage.
Great Closets of New England installs products created from passion and attention to detail only a craftsman can provide. The solid wood construction and dovetailed drawers ensure beauty and strength for the long haul.
Durability is not a concern. Partitions and shelving are constructed of 7-ply, CFC core plywood and are high-pressure laminated for a durable surface that lasts.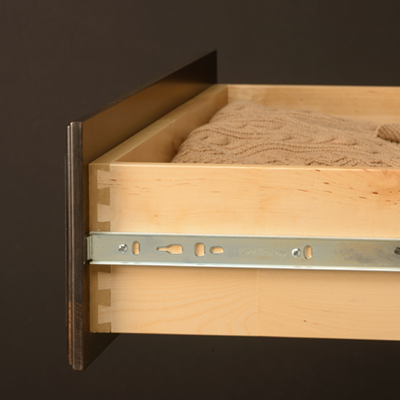 Dovetail joints are one of the strongest joints used in cabinetry construction and are widely considered the best solution for a cabinet drawer box.